Welcome to another installment of a new feature on aboutKensington.com. Today we highlight Millstein & Associates. Links to previous articles can be found along the left-hand side of the page.

OUR WONDERFUL LITTLE TOWN has a great history considering it is a history just shy of a century old. Businesses have come and gone — and moved up or down the block — but one of Kensington's first buildings at 264 Arlington Avenue, has served a common purpose for most of its existence.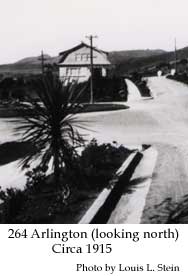 The Caudron House (later known as the Fellowship House and still later as the Roth Building) was built in 1912 and was the first commercial building constructed in Kensington. It was used as a land sales office and residence.
Visit that property today and you'll meet Gene Millstein, the building's current owner, and the entrepreneur behind a very successful Kensington business: Millstein & Associates Real Estate.
Gene Millstein, in the real estate business for over 25 years, bought the building at 264 Arlington in 1997 and had it remodeled. While he was working as an in-house consultant for the chancellor of the University of California, he got his feet wet when he borrowed some money and bought several single-family homes. "In those days you could buy a nice [family] house in Lafayette for $60,000 ... six thousand down." Millstein remarks. His experiences and success with these properties led to limited partnerships and joint ventures investing in more properties. Eventually he received a license to be a realtor and has been his own boss ever since.
In an extraordinarily competitive real estate market, Millstein has a cadre of loyal agents in his firm. He currently employs eleven agents, the highest number since he's been in business. "In the last ten years, I've never had an agent leave," he explains, "there's no turnover." The company specializes in residential real estate, and most of the firm's customers are local and are referred to him by word-of-mouth.
A Berkeley resident since 1971, living "just across the [county] line", Gene Millstein has a real love of Kensington. "I think Kensington has the right balance of trees and views. We have the cultural advantages of a big city nearby, but also the benefits of greenery and open space." His admiration for Kensington has motivated him to co-sponsor many community events -- like the recent KCC Spring Party.
Millstein is very positive about the Kensington real estate market. "Kensington is always going to do well. You'll never go wrong in Kensington," he remarks. "It's a very safe community ... it's a very pleasant community that is an easy commuting distance from a lot of jobs."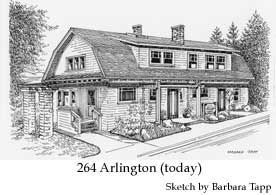 Often sellers that Millstein represents express regrets about leaving town. "Usually there's something forcing them to leave, like a job, perhaps ... they're not happy leaving Kensington."
Does he have any free real estate advice? To home buyers: "You need to find the right balance in an agent. You want someone who will not push you into something you don't want. On the other hand, you want someone who will be aggressive in going after the [right] house when you do find it." To find these kinds of agents, he suggests "the best thing is word-of-mouth."
For home sellers, Millstein recommends offering properties in September or October, or the February through May period. He suggests avoiding the summer months and the holiday season.
Millstein and Associates can be found on the Web at www.MillsteinAssociates.com.
By Aaron Gobler
Additional information for this article was gleaned from Kensington: Past and Present © 2000 The Kensington Improvement Club.