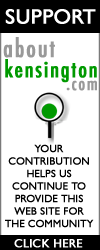 Post Your Classified Ad
---
Contact us at to have your classified listing posted here ... for free!
Office Space in Kensington
---
400 Square feet, $1,200 per month

Light-filled office on second floor.
Quiet & charming space with beautiful views of San Francisco & the Bay.
Beautiful restored 1912 building.
Easy parking.
264 Arlington Avenue, Kensington
Contact Gene Millstein — (510) 697-1052
Gene@MillsteinAssociates.com.
Also, visit: NextDoor (must be a member of NextDoor).
12-MAY-21
Mindful Housesitting
---
Good references and experience:
Blessings for your pets, plants, mail, gardens, home, and journey.
Be at ease while you are away with a mindful, reliable, trustworthy, conscious, considerate, pet-loving, sensitive, kind, gentle, eco-friendly, clean, quiet, thoughtful, contemplative, drug/drama/alcohol free, directed, studious, focused, positive, and caring female house/pet-sitter.
Not for profit. Donation based sliding-scale offering for basic services for mutually positive compatible fit arrangements.
Please contact: mindfulhousesittingai@gmail.com; 510-594-4000 ext. 705
Thank you & blessings. Wishing all true peace, nourishment, happiness, love, and joy. Please contact by email with your dates, location, types of pets, and house/petsitting requests!
Also, visit: NextDoor, Google Business, Yellow Pages.
25-NOV-20
General Contractor
---
Hernandez Construction is a Bay Area residential general contractor specializing in deck, kitchen and bathroom remodels, and additions. With over 33 years experience, we have worked on a vast array of homes, including national and local award winning projects. We're a team of fully-certified professionals who tackle everything from complex large projects to smaller scale jobs.

Contact info@hernandezconstruction.site, or 510.846.6683, to schedule a consultation.

License #703140

22-AUG-18
Reliable Attentive Pet Care
---
I provide loving, professional care for cats and small dogs (up to 25 pounds).
With over 20 years' experience, my services include vacation pet sitting, private leashed dog walks, drop-ins and overnight housesitting.
Please visit my site to learn more: https://www.scooterpaws.com/ .
6-JUN-18
Local Dog Walker Sought
---
Kensington resident (Amherst Ave.) seeks local dog walker for 30 lb mixed breed. 2 x a week, solo walk, mid-day - sometimes more. Please call or text 510 507 0222.
28-MAR-18
Fun Summer Camps at Prospect Sierra!
---
Prospect Sierra is a nationally and internationally recognized school for K-8 students on two beautiful campuses in El Cerrito .
This year we are proud to offer a variety of weekly summer camps to the surrounding areas. Some of the camps we have are: Drama, Movie Making, Pokemon Camp, Magic: The Gathering Camp, Bunny/Colab Camp, Astro Camp,Basketball Camp, and much more! All of our camps are coed and are design to learn while having fun! Payment options are available!
Our instructors are current Prospect Sierra teachers that have passed fingerprinting clearance.
For more information visit our website or E-mail the Director of Summer Camps: Thuerta@prospectsierra.org.
3-APR-17
Free! Pilates Events with Ernie Adams
---
Get Stronger Without Getting Hurt!

Increase Strength & Flexibility
Improve Balance & Posture
Reach Your Fitness & Wellness Goals
FREE! INTRO CLASSES: Thursdays, 6-7pm, Nov 17, Dec 1, Jan 5 (2017)
FREE! PRIVATE CONSULTATIONS (By Appt./20-minutes): Sat, 12-2pm, Nov 19th, Dec 3rd, Jan 7
CLASS LOCATION: Mind Body Dojo, 7512 Fairmount Ave, El Cerrito (across from FatApples)
APPOINTMENTS: 510-619-9223 (Ernie), adams@bodyinaction.com
INFORMATION: www.userfriendlypilates.com.
18-OCT-16
1 Room for Rent in 2BR El Cerrito Apt.
---
$900 per month for 1 room in 2 br apt. Gated garage. No lease. 1st month only. Large closet and window. 1239 Liberty, Apt. 215, El Cerrito, CA. Quiet and safe. WIFI access. Av. July 1st; may move in 3 to 5 days before at no charge. Contact Peter Tripp 510 409 5723.
2-MAY-16
Daytime Pet Sitter Wanted
---
Daytime pet sitter wanted for a day or two a week in your Kensington/Berkeley home (or mine - internet access) and once every few months for a few days at a time for 30 lb, sweet dog (terrier mix). Likes people, but not so much other dogs or cats. Would you like to have a dog once in a while but not all the time? Mine is lonely because we work all day and sometimes I travel for a few days. We live on Amherst near Arlington. Contact Carla: cjavits@gmail.com.
25-JAN-16
Mindful Housesitting
---
Blessings for your pets, plants, mail, gardens, home, and journey.
Good local references and experience.
Be at ease while you are away with a mindful, reliable, trustworthy, conscious, considerate, pet-loving, sensitive, kind, gentle, eco-friendly, clean, quiet, thoughtful, contemplative, drug/drama/alcohol free, directed, studious, focused, positive, and caring female house/pet-sitter.
Not for profit. Barter/trade is ok. Donations always appreciated.
Booking out in advance. Longer arrangements made in advance appreciated! Shorter travels and last minute plans may sometimes be fit in as well.
Please contact: mindfulhousesittingai@gmail.com 510-594-4000 ext. 705
13-JAN-16
Pilates Instructor & Movement Educator: Ernie Adams
---
Ernie Adams is a Pilates Instructor & Guild Certified Feldenkrais® Movement Educator, with an extensive background as a professional dancer. He has been in private practice for over 20-years, and specializes in helping people learn how to take care of their backs, increase flexibility, improve balance and walking, and get stronger without getting hurt. He works in many different settings, including physical therapy clinics, Kaiser Hospitals, Yoga and Pilates studios. He offers individual sessions and classes at his offices in Albany and El Cerrito, CA.
APPOINTMENTS: 510-619-9223 (Ernie), adams@bodyinaction.com
INFORMATION: www.userfriendlypilates.com, www.ernieadams.com.
26-OCT-15
Rolling Walker For Sale
---
Rollator (rolling walker), with seat, fully adjustable, new condition. $75. Contact Ken 415-250-7126
22-OCT-15
Lost Cat "Mike"
---
Lost: Large cat with long hair. White with black spots, bushy black tail. Black "mask" over face. Lost near the cemetery. Named "Mike"; last seen on Norwood in Kensington. He is an indoor cat and is probably hiding. $1000 reward. (510) 289-3044, lisafulton@berkeleyrc.com.
30-SEP-15
Learn Piano with Nancie Kester!
---
Nancie believes that students need to love what they play, and will find pieces that inspire and motivate! Nancie works successfully with all ages and levels, from young children to transfer students and adults. Nancie has a fresh approach to learning. She uses classical and jazz tecniques and repertoire. She helps students understand theory and guides them in playing by ear, composing and arranging music. Nancie Kester is on the piano faculty at Diablo Valley College and holds a Master's Degree in music. She is a pianist, arranger and award-winning composer who has studied under Julian White and other acclaimed master piano teachers. Nancie's studio is on the Kensington/Berkeley border.
For further information, call 510-524-1485.
21-SEP-15
Looking for One Bedroom to Rent
---
I am a clean, quiet librarian looking for a studio, one bedroom, or in-law to rent. Preferably in Albany, Berkeley, El Cerrito, Richmond Hills/Annex, Kensington, or safe area in Oakland. $1000-1200ish per month. Staying in one place for years is what I do. Eight years at current location, 15 years at previous. I have great credit, no debt, no evictions, no lawsuits, and no felonies. And I don't smoke. Rex is my small bird that I've had for over 25 years. He would be my only roommate. I enjoy hiking, reading, and yoga.
Marla Bergman • mbergman99@gmail.com • c: 415-994-4499
31-JUL-15
Math & Reading Tutor (K-6)
---
I have more than 25 years of experience teaching general and special ed and tutoring.
My qualifications:
Learning Specialist in Mt Diablo for over 12 years
Experience teaching/tutoring Common Core
Master's Degree in Education
California Credential K-8 General and Special Ed
Montessori Elementary Certification
I offer:
Individualized instruction for each student
Flexible scheduling to fit your summer calendar
Contact: bev_farrell@sbcglobal.net.
12-MAY-15
Dog Walker Wanted
---
Dog walker needed for well behaved, medium sized dog. Owner lives in Kensington. Call Ken at 415-250-7126.
7-MAY-15
Expert Copywriter/Editor
---
Expert copywriter/editor/proofreader with over 25 years' professional experience is available for projects large and small. Fast turnaround, reasonable rates. Contact Stan at 510-527-4313 or zinfanatic@aol.com.
13-APR-15
Fun Art Camp for Girls
---
Pleiades Palette Art Camp is a non-profit camp that celebrates kids' imaginations and creative ideas. We teach girls 7-14 about vibrant women artists through painting, drawing, sewing, and sculpture.
Located in El Cerrito 8 minutes from Kensington. June 22 - July 10. www.pleiadespalette.com.
10-APR-15
Need Help With Your To-Do List?
---
Hi, I'm Rose and I'm a 30-year resident of Kensington. In addition to lecturing at UC Berkeley I work as an independent contractor with Task Rabbit, a company that teams you up with safe, reliable, and trusted people in your neighborhood who can help you check off items on your To-Do list.
If you need help from a local trustworthy neighbor, just hire me – Rosie The Rabbit! I can do the following tasks: organization, research and writing, computer help, grocery shopping, pet sitting and much, much more!
Just go to my Task Rabbit webpage, https://tr.co/RosieTheRabbit, to learn more about my skills and let me help you with your tasks.
17-FEB-15
In-Law Unit Wanted
---
I'm a local 57 year old "retired" man looking for an in-law, 1 bedroom/1 bath or studio apartment that is available or will be available in the near future. Non smoker, and very responsible with a credit score above 800. Prefer private entrance, but open to anything nice. My price range is wide depending on what is offered. References available if desired.
Thanks and please feel free to contact me if you have something that might be available or know of someone who does. Howard Nathel: spensar1678@yahoo.com.
11-FEB-15
Caregiver Available
---
My name is Kay and I am a caregiver. I can come to your home and provide personal assistance such as cooking, light housekeeping, run errands, take you to your doctor's appointment, etc. Give me a call at 404-573-2821.
4-FEB-15
Classical and Jazz Piano Teacher for All Levels and Ages
---
I am a recent graduate of Harvard University with experience in piano performance and music theory for 18 years. I have studied with various performers across the United States including the world's leading expert on Mozart and Beethoven and also have past experience teaching. I am flexible and easygoing and would be willing to help students of all ages and levels achieve their goals. I am willing to travel if convenient. Contact Geoffrey Lee at glee14@post.harvard.edu or call me at 510-367-6022.
4-FEB-15
Post Your Classified Ad
---
Contact us at to have your classified listing posted here ... for free!